For the very simple cords, (like Telephone cords etc) we have ordering links included on the individual product page. For the majority of cords, we mainly work via quotes.
If the goods you are ordering are in stock: They will usually be dispatched the next business day after cleared payment has been received in full.
Most Curly Cord orders Include FREE DELIVERY using regular Australia Post (usually untracked) or similar road parcel service within Australia.
Travel time from date of dispatch typically: Brisbane 1-3 Days, Sydney & Northern Qld 2-5 Days, Melbourne 3-7 Days, Adelaide & Hobart 5-10 Days, Perth & Darwin 7-14 days
We also offer airbag/express delivery for an additional fee.
Please keep in mind that the airbags must generally be booked with the courier by 2.30pm, and we need time to process your order.
If not ready by cut off time, airbags will be sent the following business day.
We ship our goods all over Australia and beyond!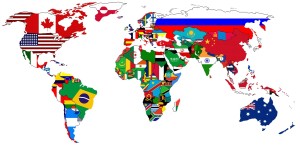 We have well over 1000 curly cords premade here in stock.
We keep thousands of meters of raw cable in stock to make cords on demand.
There are various levels of custom cords:
Custom curly cords where we have a suitable cable available from stock, and you just want custom coil lengths, tail lengths, diameters, or terminations:
We can typically make small orders within 2 weeks. Sometimes much quicker. Often we can do these for even a single cord.
Custom curly cords where we don't have an existing cable available from stock:
We may be able to source an existing cable from our massive extended range of indent cable. Generally Minimum Order Quantities will apply. Lead time varies depending on where the stock is. e.g. if the cable is available from within Australia, lead time might be 1-2 weeks, but if the stock held in say Germany: it might take 4 weeks to arrive. Plus our time to process.
Custom curly cords where there is not a suitable cable available from stock, or from our extended range, we are able to get cable custom manufactured. Higher Min Order Quantities will apply, lead time will need to be confirmed, but as an indication lead time of fully custom manufactured cable might be of the order of 6-8 weeks to 12-14 weeks, plus our time to process.

Please email us with the details of your inquiry, and we will reply with a written quote, together with secure online ordering instructions.